Welcome to MyStickers4U!

Click here for details of all our products!

This is our new website with online ordering, I hope you find
the site easy to use and we would appreciate any feedback see below!

Previous customers may notice we have changed some sticker and set numbers.

OUR COMPLETE RANGE
Click above to see details our complete range of how we sell our stickers!





SEARCH FOR THAT STICKER!
You are able to search for a topic or image through the search box.
It will take you to the My EASY Set with relavent images.
The stickers you would like can be used in a My CHOICE Set,
My CONTROL Set or Built4U Single by noting the sticker number
which appears top left hand of each sticker.





POSITIVE BEHAVIOUR FOR LEARNING

We have supplied many schools with PBL stickers to compliment their programs
and would love to help you with stickers to help promote Positive Behaviour!

We also have a range of PBL Sets ready to go see PBL page for more details!




ROBOTS HAVE ARRIVED!
My EASY Set 4000




NEW
SINGLE - $4.40 70 Stickers
Select the sticker from our range of our graphics and our words of encouragement, add the name and
select size - 70 stickers 25mm, 40 stickers of 32mm or 24 stickers of 45mm.




Built4U SINGLE - $5.50 70 Stickers
Select the graphic, add name and your words of encouragement,
select size - 70 stickers 25mm, 40 stickers of 32mm or 24 stickers of 45mm.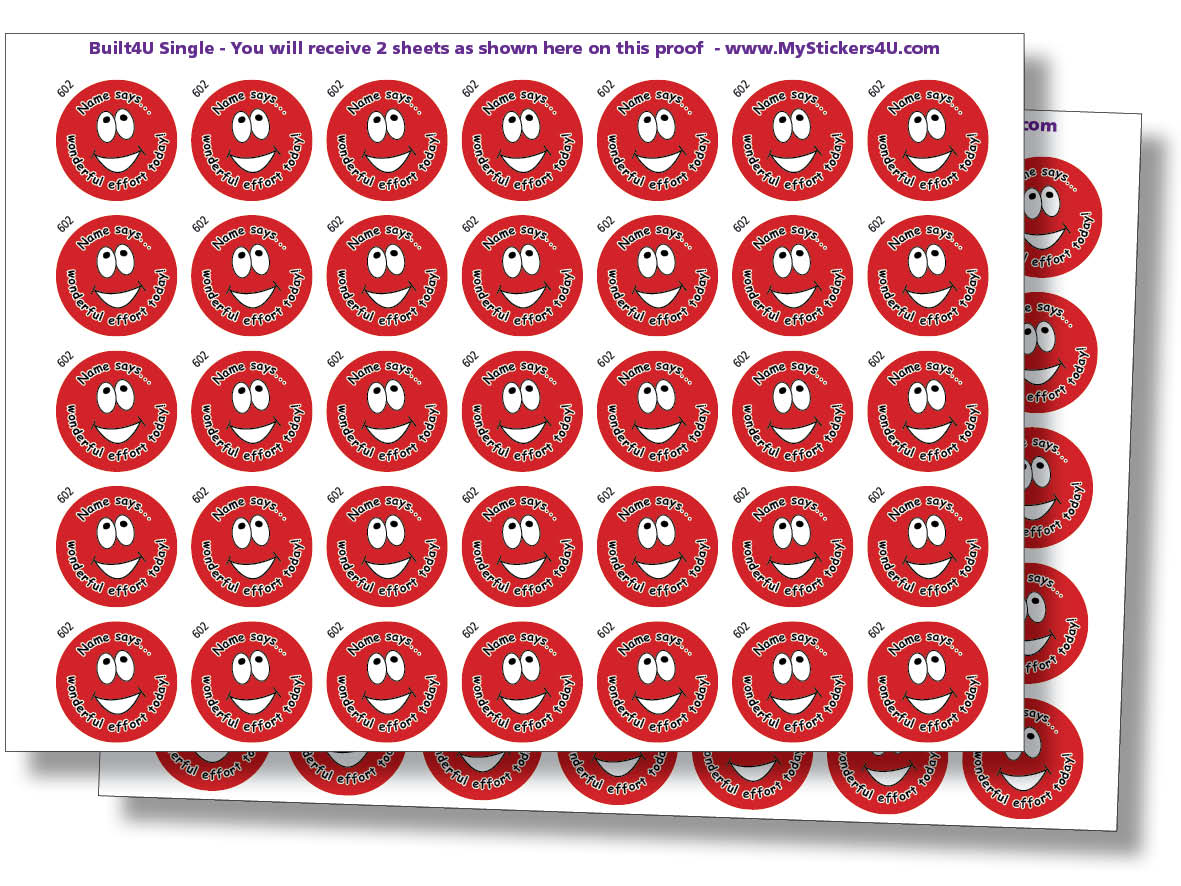 PRINCIPAL'S AWARDS
Available for Principals, Deputy Principals or Assistant Principals. All 32mm dia. for impact.



Need something special?
Please email us if you cannot find what you need on our website.

All orders using a Gift Voucher will need to be emailed so we can
credit you the value of the Gift Voucher.

OUR POSTAL ADDRESS
PO Box 8162,
BAULKHAM HILLS NSW 2153
OUR EMAIL ADDRESS